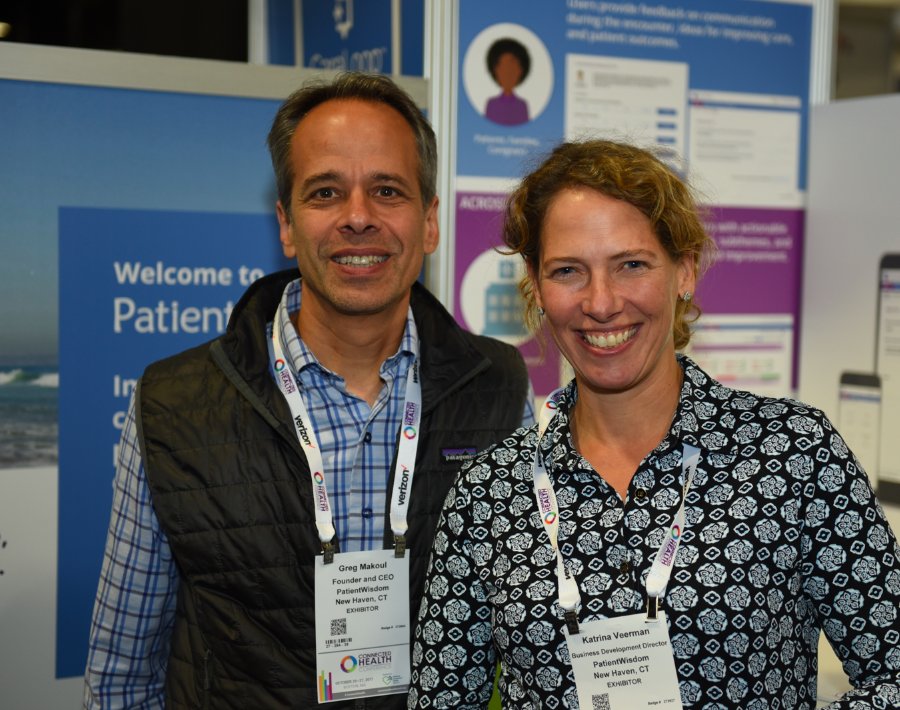 This week, PatientWisdom presented and exhibited at the Connected Health Conference. We learned about new companies and caught up with old friends. We were struck by the breadth and depth of start-ups as well as by the new ways in which large organizations are approaching digital health. Prominent themes included getting a better view of what the patients want, providing better information to leadership teams, and alleviating the administrative 'pajama-time' burden on clinicians.
Johnson and Johnson's Chief Information Officer, Stuart McGuigan spoke passionately about J&J's transition from a consumer products company to one using AI and big data to better understand their customers, whether patients or providers. Focusing on customer-focused care as a huge opportunity in the context of connected health, he made a compelling argument for using data to ensure a warm, personal, and comforting health experience.
Dr. Kyu Rhee, a clinician who is now VP and Chief Health Officer at IBM Watson Health, spoke passionately about using technology and data to help providers build trust with patients. He envisions leveraging Watson for a range of machine learning tasks that both support and free up providers to focus on building relationships and navigating decisions with patients: drawing on big data for big insights that have meaningful impact on individuals.
Dr. David Barbe had a similar focus on putting technology to work for better for health and care. As President of the American Medical Association, Dr. Barbe knows all too well that physician burnout is a significant problem. Surveys of their 220,000 members carry a common refrain: Current technology is interfering with the physician-patient relationship. As Dr. Barbe looks to the future, he wants to make sure that the promise of connected health intersects with the need to reduce the administrative burden that is draining joy from practice.
PatientWisdom was created to improve health and care by listening to patients. Our digital health platform gives patients an easy and secure way to share what matters to them, providers a quick view of the most important patient information, and leaders a strategic view of what their customers care about. To hear these leaders validate our mission was encouraging: Digital solutions will only be successful if they integrate into everyday workflows for patients, providers, and leaders. We hear you and we are more motivated than ever to make sure we are there, improving every patient encounter.