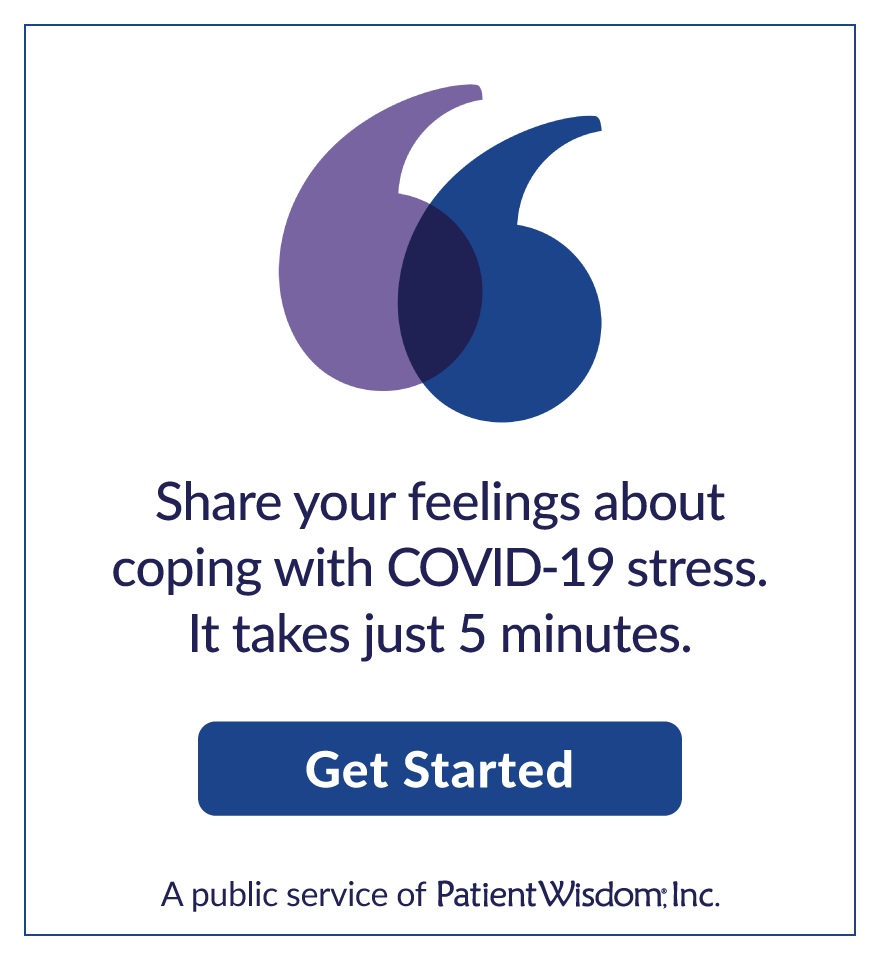 Madison, CT, Zip06.com Seeking to leverage his long experience gathering data in the healthcare system, Madison business owner Greg Makoul has put together a survey intended to help communities around New England better understand how people are experiencing the current crisis—their struggles, attitudes, and concerns—which he hopes will be used by government officials to effectively target relief or communication efforts, starting in Madison.
"We did it so that places where people live can help those folks," Makoul said. "We can definitely help position certain things and communicate them out...We really wanted to get the information to the Selectman's Office or Madison Youth & Family Services (MYFS), and have them say to [people in town], 'Here's what's available in your community.'"
Makoul is the founder and CEO of PatientWisdom, a company that works to facilitate communication between health care providers, doctors, and patients, and which recently partnered with Yale New Haven Hospital. Makoul said that he put together the free, anonymous survey on COVID-19, called CommunityWisdom, as a way to bridge the same sorts of gaps between local leaders and folks at home.
Asking people specifically what things are most stressful to them, how careful they are being during the crisis, and what coping mechanisms have been effective are all ways the survey will be able to provide a picture to town leaders, who have the daunting task of caring for residents and determining where to focus resources, according to Makoul.
Makoul said he has already been in touch with MYFS Director Scott Cochran about the survey, and hopes to take it further afield around the region, though right now most of his efforts have been concentrated in Madison.
More than 400 people total have answered the survey so far, with the results publicly available on PatientWisdom's website.
Makoul said there have already been important or surprising data points coming out of the effort, most alarming that only around 65 percent of people answer that they and those they live with are being "very careful" to follow social distancing and hygiene guidelines, with around 35 percent either saying they are being "pretty careful" or "not really."
"You want to communicate back out with the folks that live in the town and say, 'Even if you're being pretty careful, that's not good enough with this thing,'" Makoul said.
Makoul described the big picture purpose of the survey as being "to close that feedback loop," with residents being able to make their concerns heard and town officials learning about gaps in people's knowledge or attitudes that might be troubling.
While the survey could result in the creation of a simple list of resources for residents, Makoul hopes to use the responses and data in a more comprehensive way that might include providing data for mental health professionals or other private organizations that work with communities.
Makoul used another surprise data point from the initial survey responses to illustrate this: Most respondents said they were more worried about their family's health than they were about their own health during the pandemic.
"So if you're thinking about messaging, that's where you want to go," Makoul said. "You've got to stay safe so you can keep your family safe."
Another interesting result so far from the survey was finding that people of all ages have felt lonely, not just older residents, potentially contradicting the idea that younger folks are more able to stay connected to friends and family through technology.
Although Makoul continues to stay focused on getting data in his hometown of Madison, the survey has already been taken in a handful of places around New England.
Makoul said he intends to expand these efforts significantly, both along the Connecticut shoreline and outside of it, which will allow officials or lawmakers to begin drawing comparisons between their communities to determine which town is struggling more, is more aware of resources, or has different concerns than its neighbor.
A large majority of survey respondents so far have identified as white, according to Makoul, and he said it will be important to gather data from more racially diverse communities to determine how the pandemic has affected different groups in different ways.
One other positive effect of the survey Makoul said he was hoping to see is people answering and viewing the results experiencing some feelings of comfort or fellowship, seeing that hundreds and thousands of others are going through the same struggles as they are.
"There's therapeutic value just in knowing, learning from each other," Makoul said. "I'm not alone, here's what other people are doing."
The survey can be accessed on PatientWisdom's website at WeHearYou.At/Community
Read the full coverage at zip06.com